Macs have kept their reputation as the machines of choice for those in creative fields – and hey, why let them take the title away? After all, there's a ton of creative apps on the Mac that can help you make just about anything you want, and Apple itself has quite the portfolio of pro creative apps that are exclusive to the Mac. Take, for instance, Motion.
The sidekick to Final Cut Pro, Apple Motion is a great and relatively affordable way to make cinematic effects and animations from your Mac. It's a lot to master, though, if you're starting out, but that's where templates come in. Our parent company Envato's VideoHive marketplace has a ton of great Apple Motion templates that can make it simple to produce high-quality animations in Motion on your Mac. We've looked at some great Motion templates here before, and now's the time for another look at what VideoHive has to offer.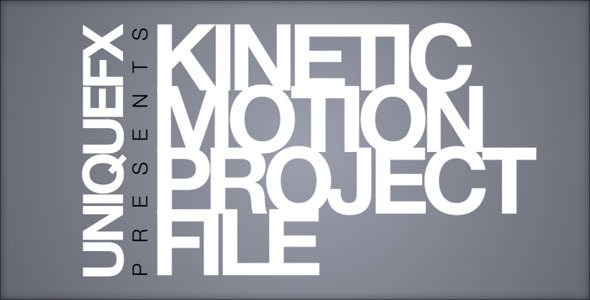 Ever wished you could put together a stunning video with just text animated text that actually looks sharp? From videos that talk about what's wrong with Windows 8 to well, just about anything you can think of, animated text is a great way to get your point across. And now, it's easy to make your own animated text video with this template. Tweak the text and colors to suit your needs, and you'll be ready to go.
Price: $10
Designer: uniquefx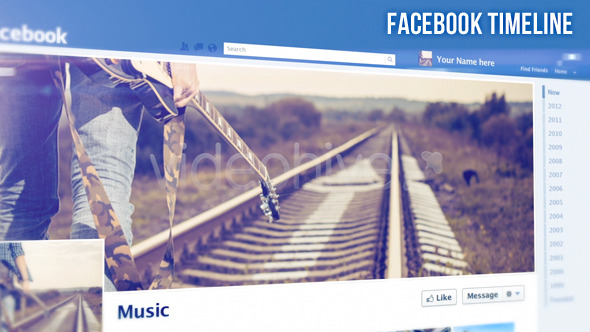 If you run a small business – or even sell Mac apps – you likely use social media for marketing. It's a great way to reach out to your customers today, and that's why you'll see Facebook mentioned so much in ads today. Here's your way to get a nice Facebook Timeline – that's up-to-date with Facebook's style – in your videos and commercials, without having to go to too much trouble.
And hey, you might find other uses for it, too – it'd look pretty nice in a video, say, of your adventures this summer!
Price: $15
Designer: SebicheArgentino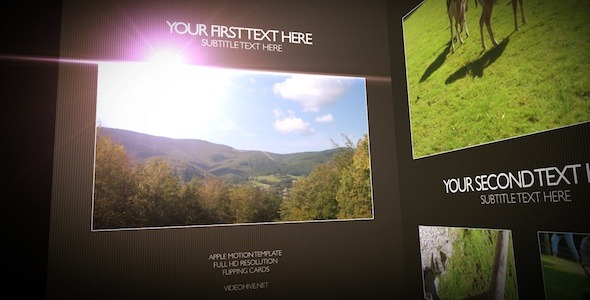 Here's a snazzy way to show off some pictures and text, in an animation that's reminiscent of a Keynote transition with a lot more 3D. You could build an extended version as a picture gallery, but it'd likely be better as a quick intro or overview to show what's coming up in your video.
Price: $15
Designer: kicor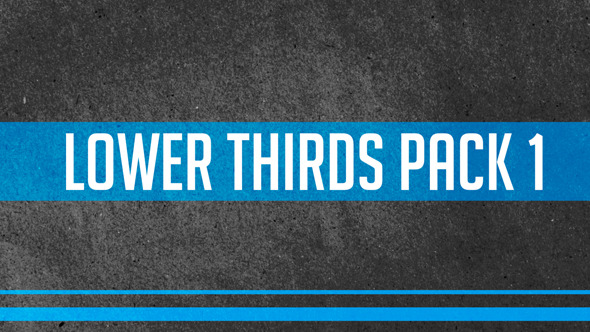 Need to add in some nice titles and captions on your videos? Whether you're wanting to add extra commentary, or just let your viewers know who's talking, adding banners to the bottom of your video can be a helpful addition. They don't have to look cheesy, either, with this set of nicely animated banners to feature on your videos.
Price: $12
Designer: SebicheArgentino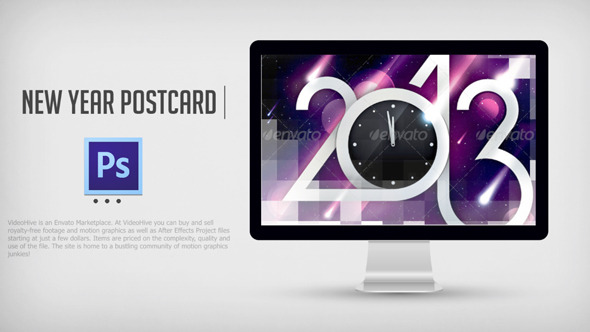 Business cards? That's so last century. Why not show off your work with a detailed – and animated – video that includes much of the same info as a traditional business card, while showing off your work at the same time? This lovely template makes it simple to do just that.
Price: $20
Designer: SebicheArgentino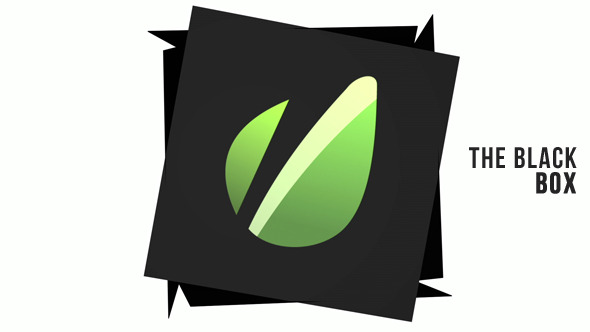 For your video, the normal stuff won't cut it. You don't want sentimental, and you certainly don't want cheesy 3D. The Black Box, with its hint of Sci-fi, might be just what you need. It looks like a great way to make an animation ending for a clip about a new action clip, or a teaser of your upcoming app.
Price: $15
Designer: SebicheArgentino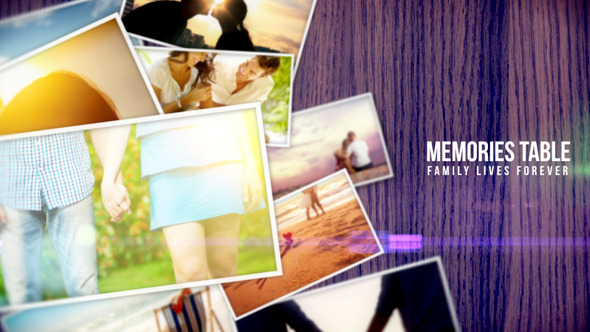 But then, there is the place for nostalgia. And pictures. And sentimental music. Memories Table is a beautifully animated way to pull it all together, perhaps to show off your company's history – or your children's summer adventures. Now you'll be looking forward to more pictures to show off in your next video.
Price: $12
Designer: SebicheArgentino
So you like the pictures, eh? Ok, ok: here's more pictures, this time, with Instagram-style effects. It's the perfect way to show off your aged – or tweaked-to-look-aged – photos with animation and Ken Burns' style effects that everyone loves.
Price: $20
Designer: DustBeam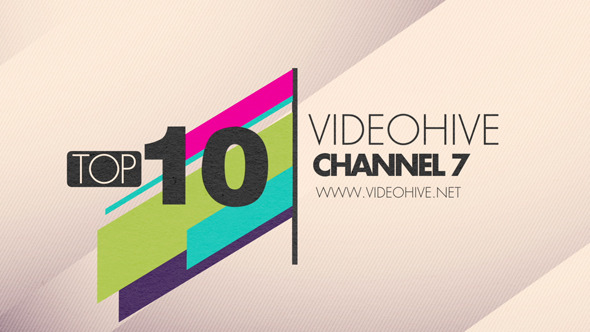 Needing to brand all of your videos with a retro-modern look? This is the pack you need. It has the intros, banners, transitions, and more to make your video presentation consistent and modern. Plus, who can argue with sharp-looking Helvetica?
Price: $20
Designer: SebicheArgentino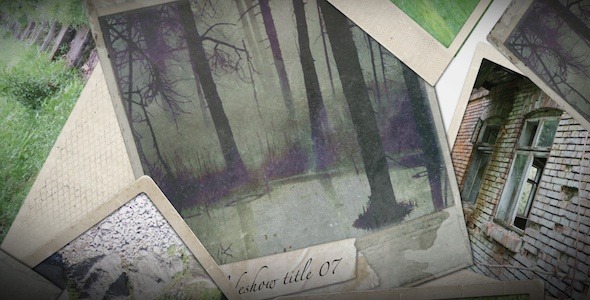 Can't get enough photo templates? Ok, here's one last one. Polaroid photos have never lost their iconic look, and now you can turn your smartphone and DSLR shots into a beautiful arrangement of Polaroid-style pictures with subtle animations. It's a beautiful way to show off pictures from any occasion.
Price: $20
Designer: kicor
And a bonus Valentine's Day special…
Sure, it's already Valentine's day, but that doesn't make it too late for you to make a sweet animation for your sweetheart. Or, you could always use this for an extra special birthday, anniverssary, or any other time you want to say "I Love You!". Introducing…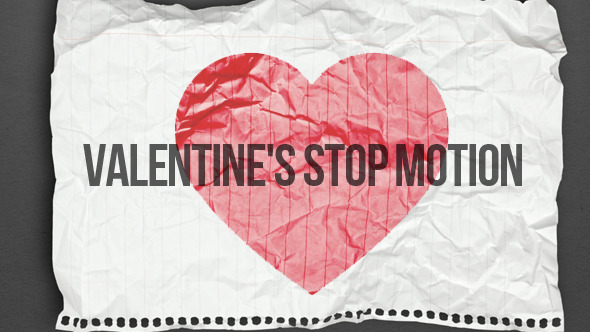 Handwritten notes – and paper airplanes, if you're to believe Paperman, Disney's newest animated short – are a great way to show your love. But how about a digital stop-motion note on virtual paper? You know what, that just might do the trick, too. This is a rather cute way to show your love, to your love, in your own animated words.
Price: $15
Designer: SebicheArgentino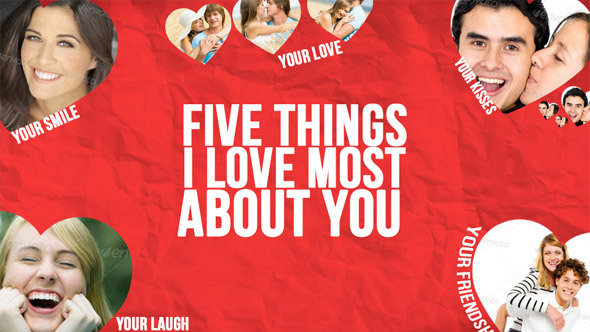 That's not enough? Ok, ok: this year, you want to go all out. That's why you should tell your love the 5 things (or more) you love most about them. Of course, this template could work rather nicely for quite a few other things, so you could get it for your upcoming social media promo video – and use it for a quick Valentine's as well!
Price: $15
Designer: Chechogm20
That's all, folks!
So there you have it, 11 great Apple Motion templates to make it even easier to be creative from your Mac. Do you have a favorite Apple Motion template? If so, we'd love to hear about it below!